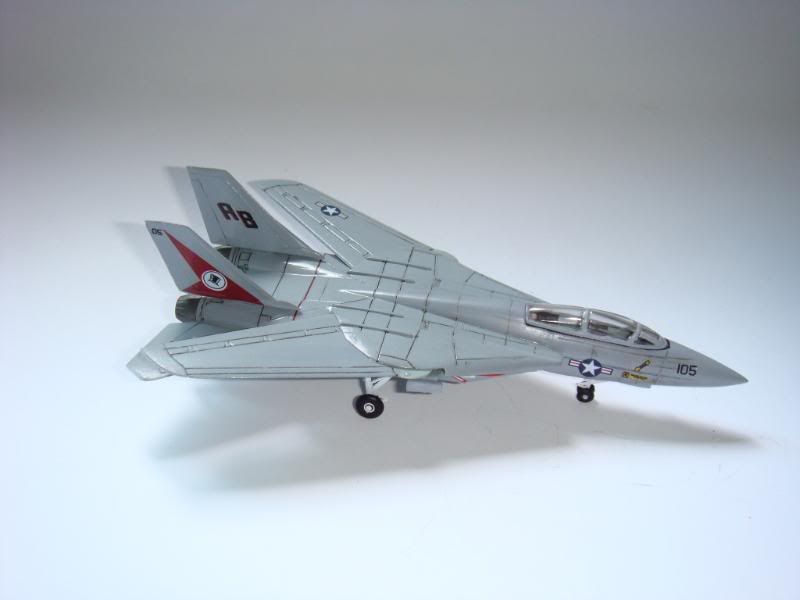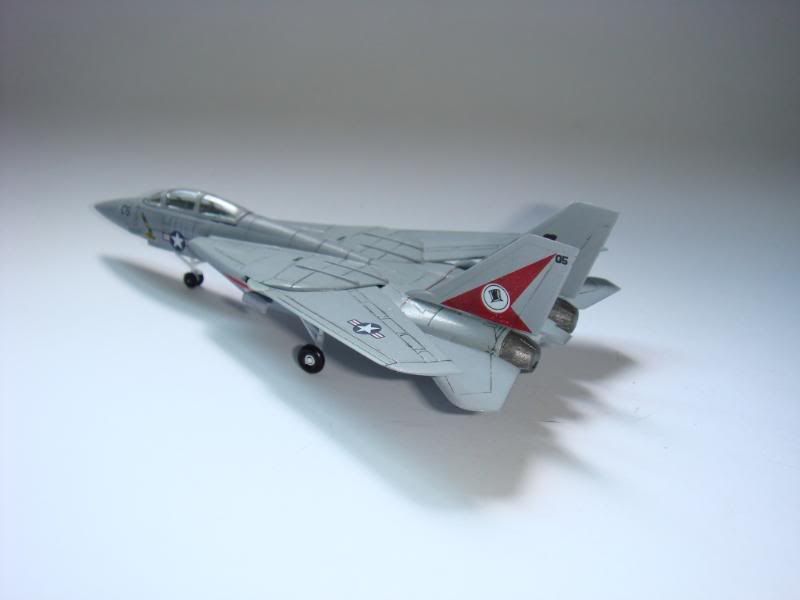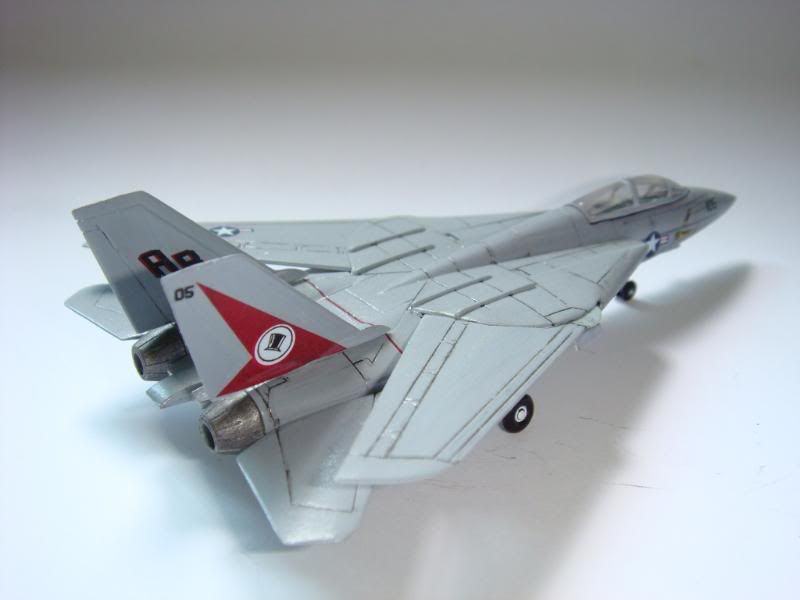 Academy F-14, bad bad bad bad fitting and i have 3 of these.......
Paints used:
Lower body - H308
Upper body/tail fin/wings - H307
Followed the paint scheme on Dragon F-14 instructions sheet.
Decals were from a ancient MiniHobby Models F-14. Got the kit at $3.50, decided to use decals from it because the kit details looks horrendous. Decals represents Tophatters squadron. Anyway, quite satisfied with the outcome.