Started on painting the main colors, masking on the front skirt for the gold internals. Gaia Starbright Gold painted on the internal frame . White paint is a mixture of white with a few drops of blue.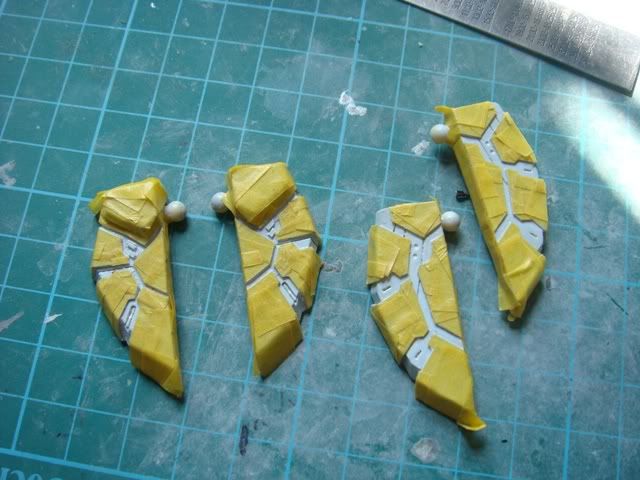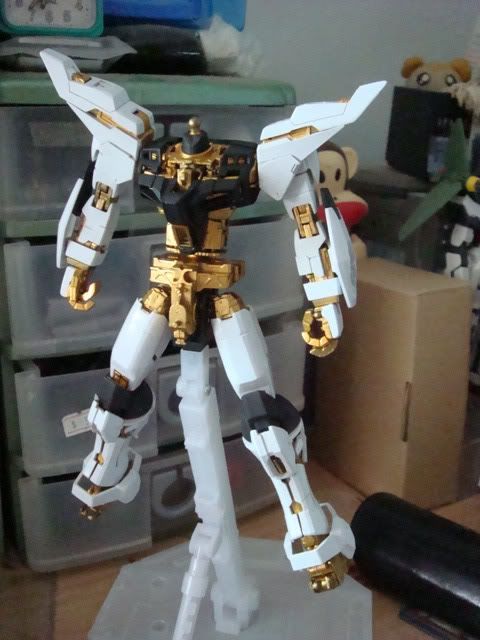 Some more update... Finished up the dragoon pack, dragoons and other blue parts painted with mixture of cobalt blue, blue and white.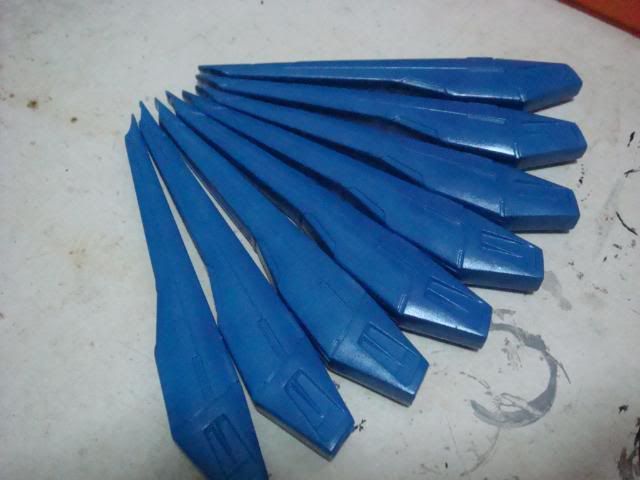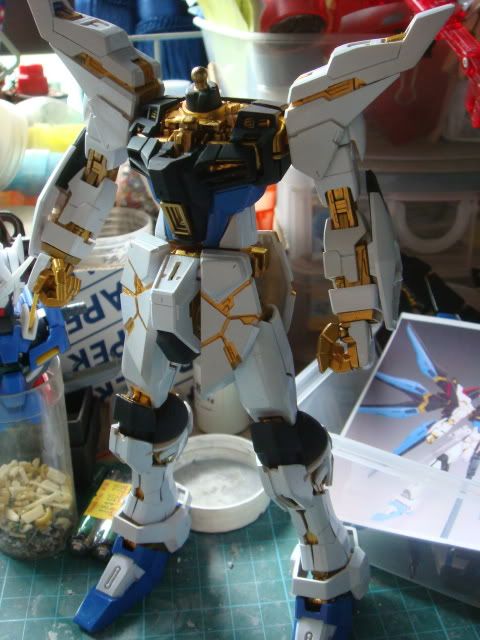 One of the red vents on the dragoon pack got lost somewhere, so I had to cast one more using epoxy putty and Daiso rubber mold.