Started again on more 144 scale kits! All by Dragon. These will be displayed in flight. Still need to find some metal rod and a display base....
Markings will be:
F-14A - Sundowners
F-18E - Gunslingers + Tomcatters
Fitting for the F-14 was ok, needed some puttying and sanding, fitting for the F-18 were much better.
Primed and preshaded
some work done on the super hornets. Red and black strip on the tomcatters had to be masked and sprayed (no decals provided for this area).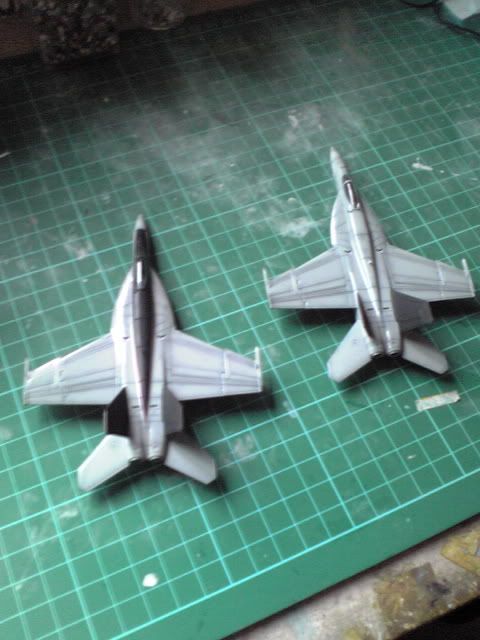 Oil wash done on the hornets. Pilots painted glued into the cockpit, they were taken from other Dragon kits.
Sundowners tomcat painted. Decals used are from the ARII kit, the one from the Dragon boxing were yellowish.... Oil wash also done on the tomcat and pilots painted. Found the wash too dark for this scale, cleaned up abit more...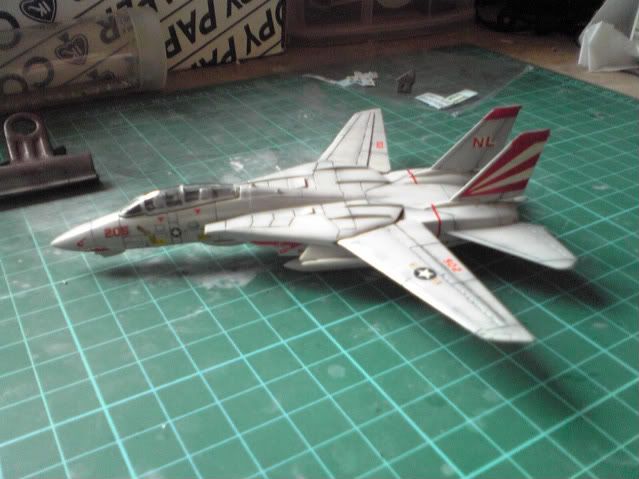 Done the last bits, flat coated all 3 planes and canopies attached. Mounted onto a wooden base using metal rod. I drilled holes at the side of the base to stick the rod in, cover any gaps with epoxy putty to prevent the rod from moving around.